Do your interventions depend on collaboration with (local) partners who share responsibility for your objectives? Do they contribute to the project by doing business at a local level?
Achieving Results Together
ProjectConnect can help you achieve optimal collaboration in the chain of organisation that you are coordinating. It provides direct access for partners, with standardised reporting formats that they can use to provide information on their progress. Partners have their own dashboards, so they can keep track of their achievements.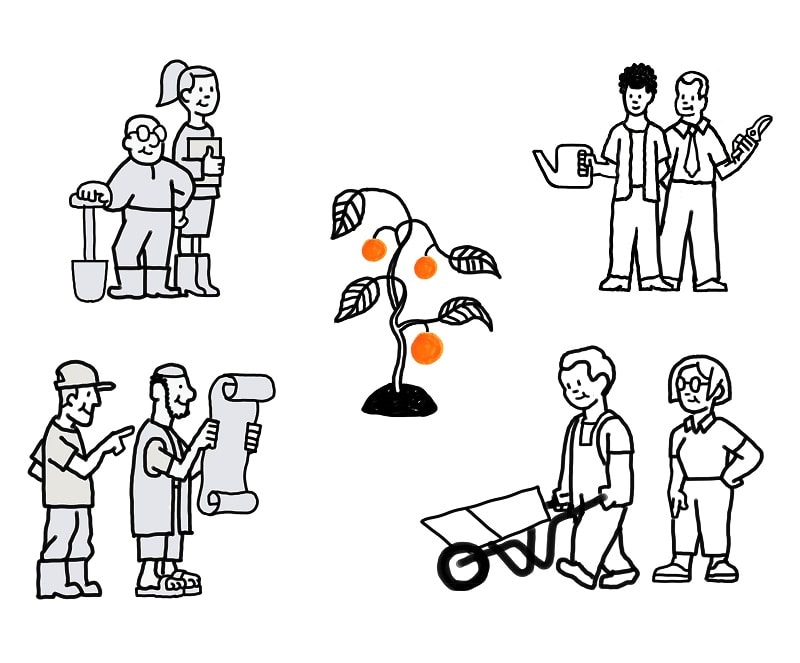 Frequently asked questions
You and your partners can co-operate within one project performing tasks from both sides. Partners use their own web interface. They can, for instance, submit project proposals to acquire funding from your organisation. When a proposal is approved, a contract for this particular project will be set up. From here on, you will be able to register a payment scheme and conditions, that can be monitored during the entire life cycle of the project.
Read more about our Partner Management and Partner Contract modules.
You can grant access to users based on their involvement in your projects. For each participating organisation you can decide which user can access as project manager, contract manager, PME officer, finance officer and so on. Based on these involvements, users gain access to ProjectConnect and can perform their tasks. In this way, we can personalise user's dashboards and to-do lists.
Within ProjectConnect you can store, share and edit any kind of files and documents. All saved results can be exported for further analysis and processing. You can set up reporting formats that are made available as documents, so that stakeholders do not need to access ProjectConnect directly. It is also possible to grant viewing rights for those who are not directly involved in the project, but need to be informed.
Read more about Project Management module and all possible ways ProjectConnect may support your standard workflows and processes.
IATI reporting is an integral part of ProjectConnect; it is incorporated in your project flow. The IATI Reporting Connector enables a controlled and user-friendly upload of your project data. No XML knowledge or any outside support is needed to file your reports.
Read more about IATI reporting.
Although ProjectConnect is a web-based application, for which an internet connection is a must, we do support offline working through apps, for example for collecting data in the field and performing project updates.
Read more about offline capabilities under Project Updates and Interfaces and Apps.