Date & Time
Thursday, September 28, 2023
Thursday, November 2, 2023
Thursday, November 30, 2023
1:30 p.m – 3:00 p.m
T
emporarily

free of charge: Q&A session for ProjectConnect users!

During a Q&A session, our consultants are ready to answer all your questions. It is also a unique opportunity to meet other ProjectConnect users. A great moment to share experiences, learn from each other and get inspired!

Our Q&A sessions are organised for three specific user groups:
Financial (project/contract) staff
PME officers
Application Managers
Each Q&A session is an hour and a half long and is conducted online. Please share your questions with us at least one week in advance. Our consultants will then further organize and categorize them. Feel free to ask the simplest or the most complex questions. No question is too weird and we will try to answer every question!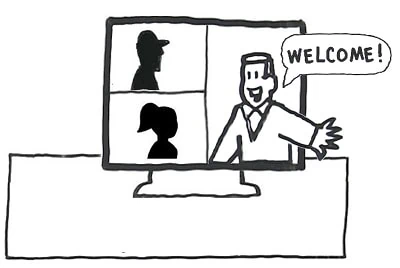 BENEFITS
You will receive immediate answers to your questions

You interact with other users and share experiences

You learn from each other
Practical details
A Q&A session is not a training session; so during the Q&A we limit ourselves to answering questions only. The content is determined by the participants. To learn more about our training program, visit the "Academy" section of our website.
We have three Q&A sessions planned for this fall:
Thursday, September 28, 1:30 – 3 p.m.: Application Managers
Thursday, November 2, 1:30 p.m. – 3 p.m.: PME officers
Thursday, November 30, 1:30 p.m. – 3 p.m.: Financial staff
At least one week in advance to Q&A session, you can submit questions to us. This gives our consultants the opportunity to respond appropriately.
Take advantage of this opportunity by signing up right away. We look forward to meeting you in one or more of our sessions!