Are you a not-for-profit organisation that engages in both fundraising and project management activities? Could you use a better overview of your projects, programmes, grants, available resources, budgets and results? Do you feel that you collect a lot of data, but gain little information? Do you wish to work more efficiently with a standardised project management system?
Optimise Projects, Maximise Impact
To optimise your project management is to maximise the impact you aim to achieve. We recognize that your projects, the actions that you take to achieve a sustainable change, are the core of your efforts and that you need solutions to get things done. ProjectConnect provides you with a tailored project management tool and services to do so.
Frequently asked questions
ProjectConnect has been developed in collaboration with a number of NGOs that have all contributed their knowledge and experience. Based on their best practices, ProjectConnect provides standardized project management software, offering proven methods based on the Theory of Change, IATI standards and PM&E functionality, such as Outcome Harvesting.
ProjectConnect aims to cover the full scope of the project, from the first concept note to the final evaluation, from its funding, to realisation, monitoring and reporting. Read more about Project Management to discover which workflows are supported.
Every stakeholder in your projects will get information from the same source, so you will no longer have to search through a pile of documents and e-mails to find what you need. In this way you can manage your projects more efficiently and with greater transparency.
In ProjectConnect you can register multiple sources of funding, such as grants and donations, and allocate them to your projects. A personalised dashboard will allow you to track budgeted and realised funding at a glance. ProjectConnect helps you gain insight in the projects that still need funding. Read more about Project Financing and Grant Management.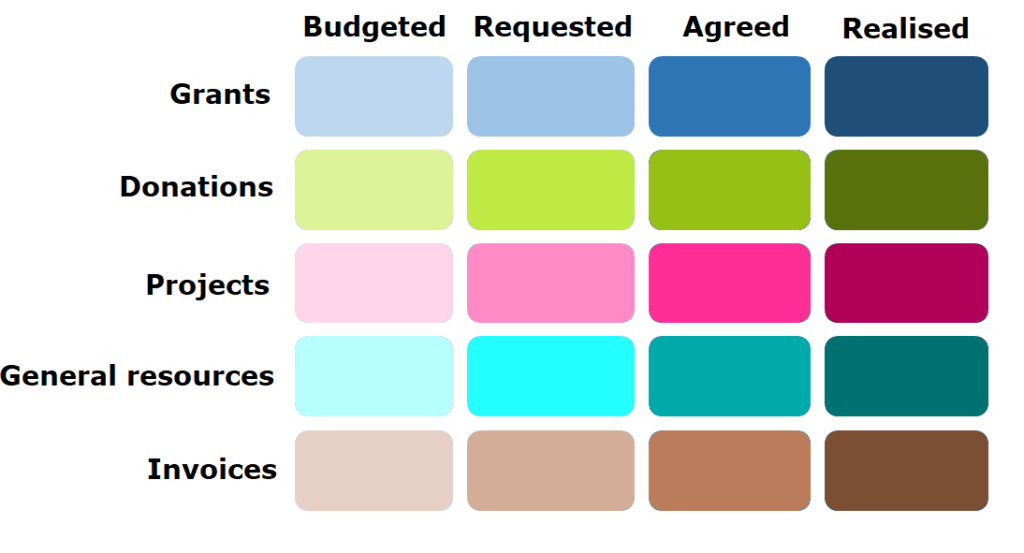 ProjectConnect is open for integration with other IT systems and supports interfaces based on CSV, XML and APIs. We provide several standardised interfaces with external systems using an integration layer, thus allowing other applications and systems to tap in and exchange project funding, coordination and execution related information. The integration layer enables connecting mobile apps, widening the opportunities to include and connect project workers and even donors to the project.
Read more about the possibilities under Interfaces and Apps.
ProjectConnect is set up to be configurable to fit your organisation's requirements. Whether you are a small organisation, working on your own, or an NGO with hundreds of partners, ProjectConnect can support your workflows.
Starting with setting up your organisation network, a project structure and one or more programmes, result frameworks and budget formats, you can compile the requested modules to cover your needs. Configuration settings include:
Projects, programmes and themes
Users and their involvements
Organisations and partner organisations
Result frameworks
Indicators
Budget formats
Currencies and exchange rates
Customised reports
Personalised dashboards and alerts
Milestones
Project phases
Read more about Project Management.