Outcome Harvesting is an evaluation to collect (harvest) data (outcomes) in order to determine whether and how your efforts have contributed to achieving your objectives.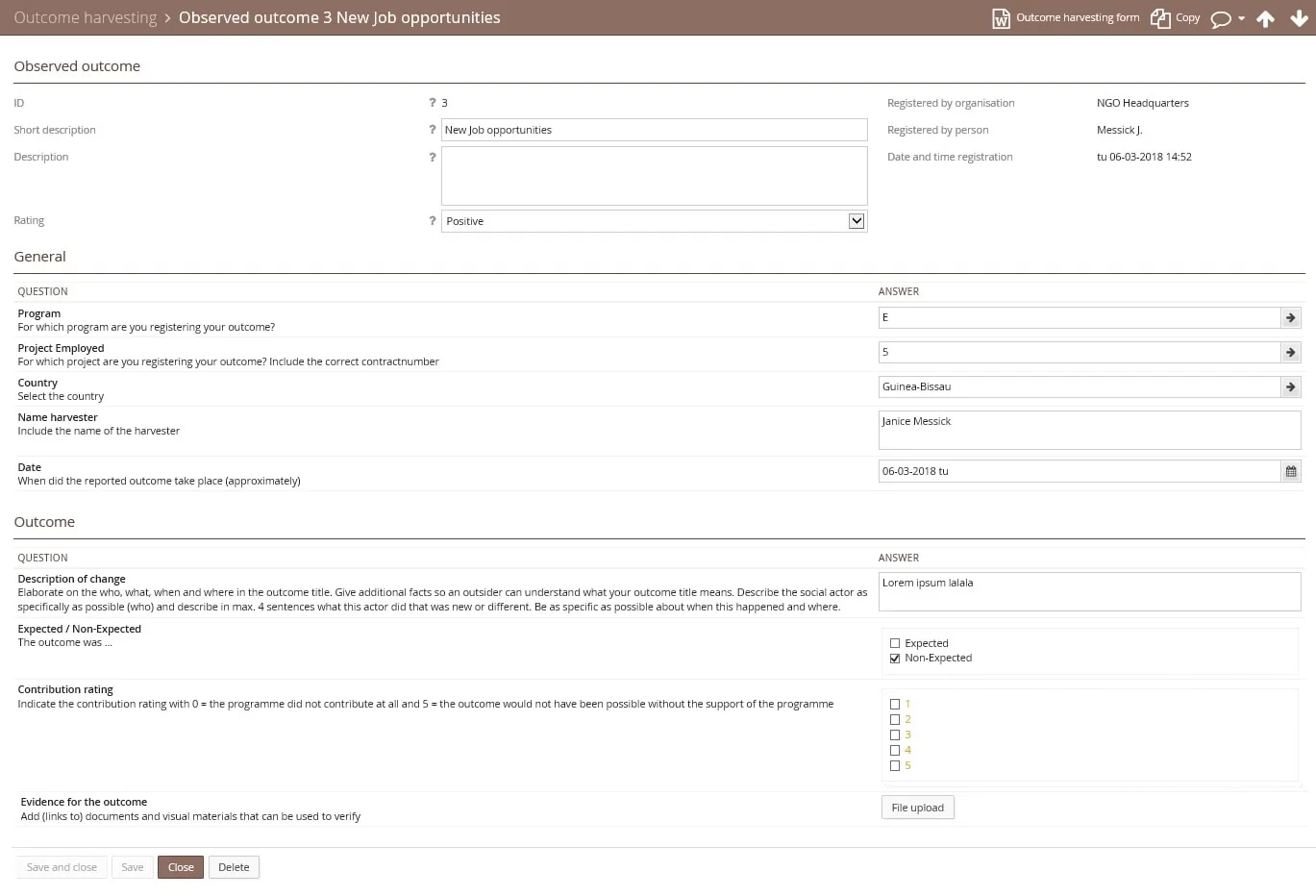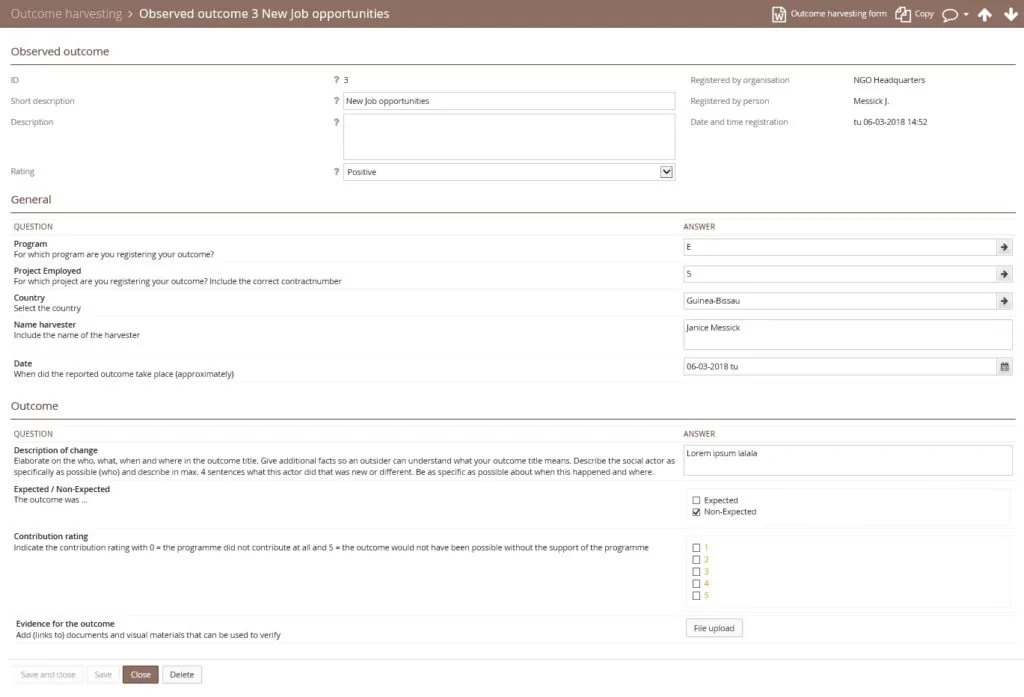 Outcome Harvesting in ProjectConnect consists of three parts:
Registering observed outcomes. These outcomes can be registered separate from projects.
Linking observed outcomes. Afterwards, these independently defined outcomes can be linked to planned or reported outcomes in projects.
Reporting on observed outcomes, through standard report forms.
Evaluation of your project
Easy to set up report forms
Observed outcomes can be linked to a project at any time