Have you taken part in international networks for quite some time? Do you want to improve the way your businesses engage? Relations between actors in development are changing, and are becoming more diverse and transnational than ever before.
Taking Collaboration to the Next Level
ProjectConnect can help you define and manage your joint strategy without denying your organisational identity or way of working. It offers an IT solution that centralises your shared impact and supports your alliance with an easy-to-set-up project management platform.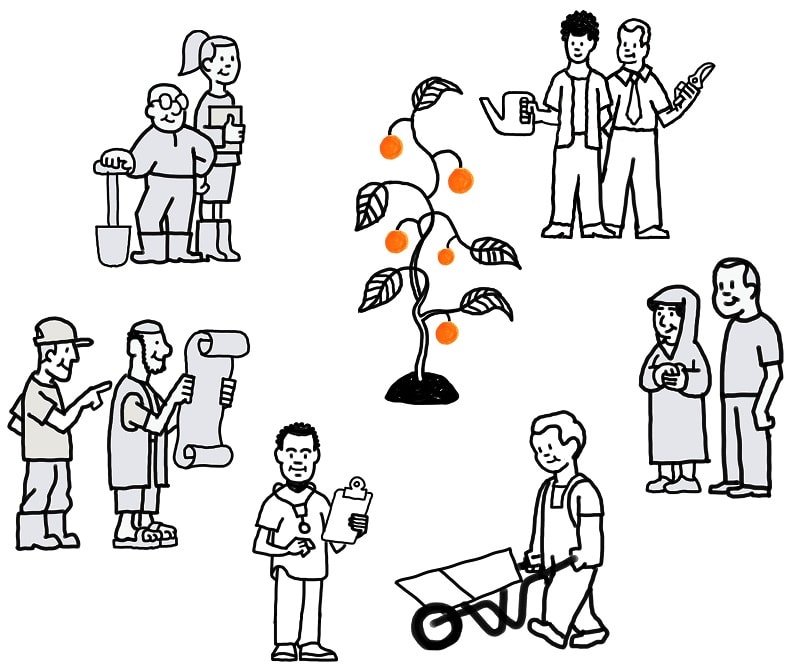 Frequently asked questions
All stakeholders from participating organisations can be granted access based on their involvements in your projects. Stakeholders will be notified when their specific action is needed, using personalised dashboards and to-do-lists or notifications sent by e-mail. ProjectConnect also reports viewing rights for those who are not directly involved, but need to be informed.
Furthermore, you can set up reporting formats that are made available as documents, so that stakeholders do not need to access ProjectConnect directly.
Read more about Project Management.
IATI reporting is an integral part of ProjectConnect; it is incorporated in your project flow. The IATI Reporting Connector enables a controlled and user-friendly upload of your project data. No XML knowledge or any outside support is needed to file your reports.
As a consortium, you can report as one entity. We encourage you to register your joint Theories of Change, programmes and projects in a shared ProjectConnect platform. In this way, joint reporting is easy to accomplish.
Read more about IATI reporting.
ProjectConnect supports you with interfaces to synchronise the different systems. For example, if you need accounting information from your bookkeeping system to validate your expenditures in ProjectConnect, we can support this through an interface (either standard or to be configured).
Read more about Interfaces and Apps.