ProjectConnect enables you to manage contracts for every project that you start together with your (local) partners. In this contract you can register conditions, for example progress reports that show if and how the project is moving forward. You can also define the payment scheme and register a third party involved (for example, for the input for your joint project that a supplier delivers directly).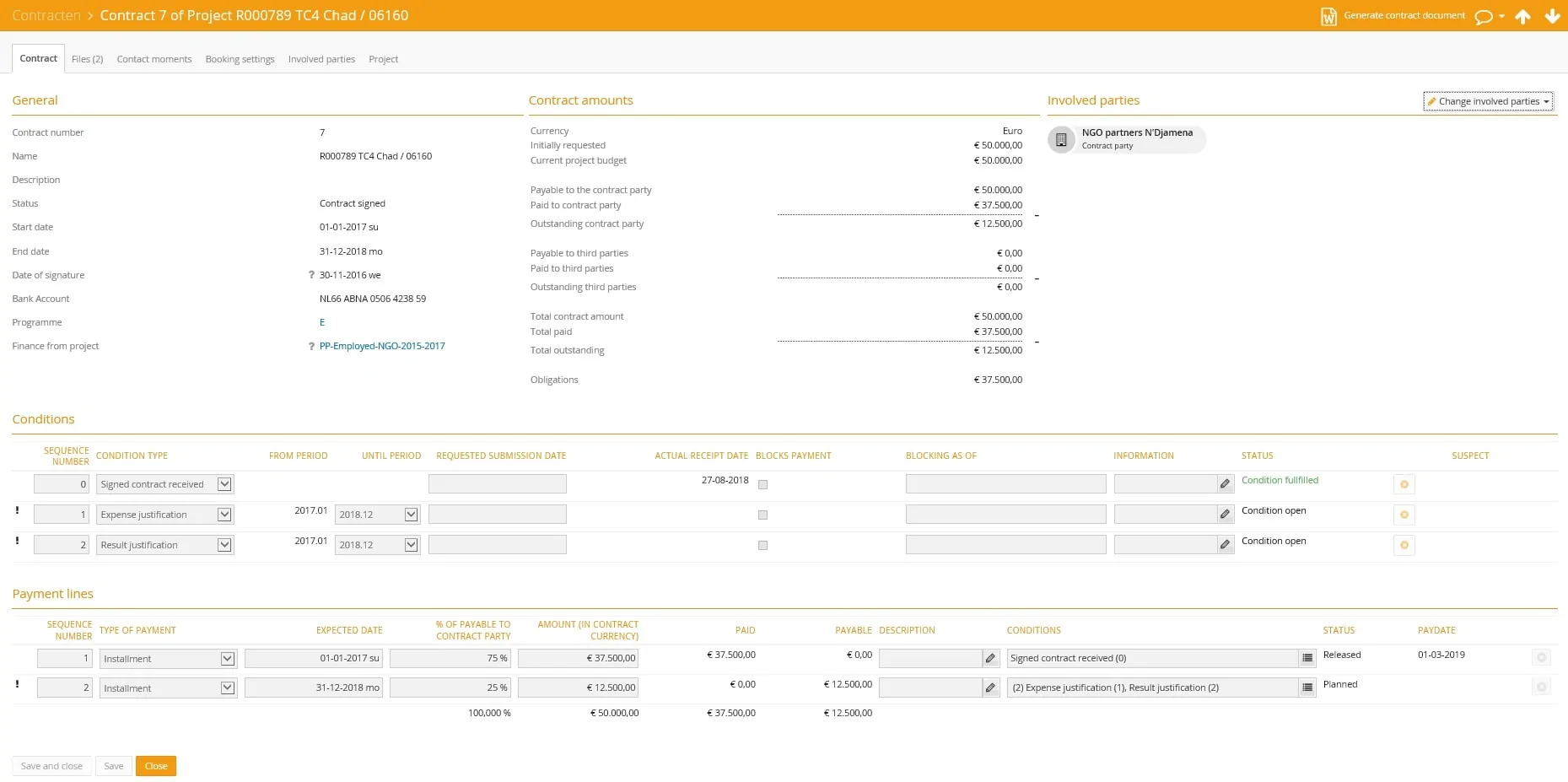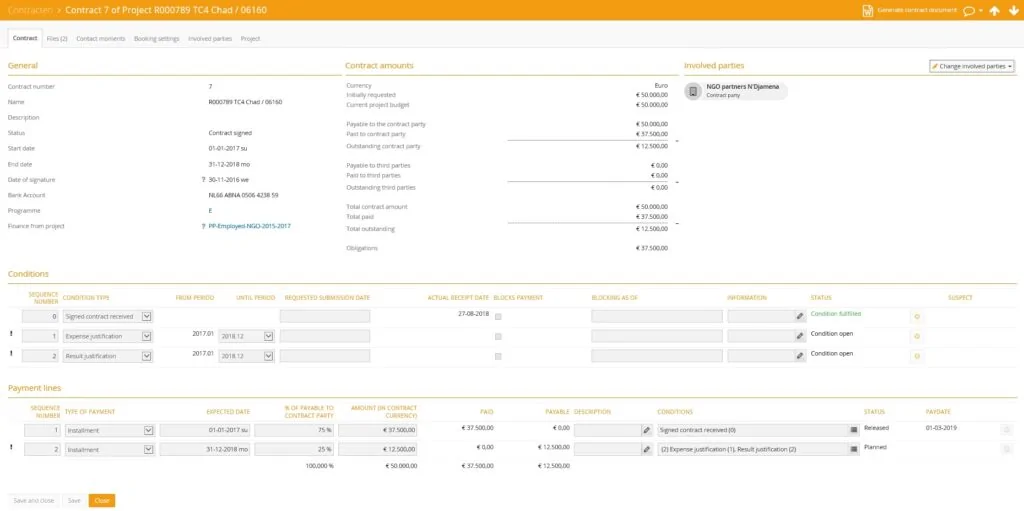 Set-up
The module Partner contracts offers you the possibility to manage contracts with your partner organisations. We support the following workflow:
A contract will be set up after approval of the project proposal from your partners. You can enter a payment scheme and contract conditions. Furthermore, you can fully handle the signing process.
Monitoring
During the running period of the contract you can monitor the progress, such as: evaluation of the conditions, releasing payments according to the payment schedule and confirmation of payment receipt by the partner. On your dashboard you will see an upcoming task notification, alerts and more, or, if preferred, you can be notified by e-mail.
Amendments
During execution of the contract you can change contract information, such as: adapting the contract amount, changing conditions or payment schedule. These changes will generate a contract amendment on which an additional agreement with your partner can be captured.
Closure
Manage the closing process by checking the conditions for closing, and communicate how to fulfill these conditions in case they have not been fulfilled yet. Have all conditions been met? Have all payments been made? Is there a balance in the contract?
All agreements with your partner in one overview
Easy monitoring of conditions and payments
Amounts can be entered in multiple currencies
Notifications for upcoming tasks
Contract amendments possible
Smart checklist prior to closure – alerts