ProjectConnect is designed for a project-based approach in the not-for-profit sector. It aims to support the not-for-profit organisations in achieving their mission. It provides an effective ICT solution to improve the performance of your teams, projects and programmes, supporting everything from grant management to operations with local partners in the field and reporting to donors.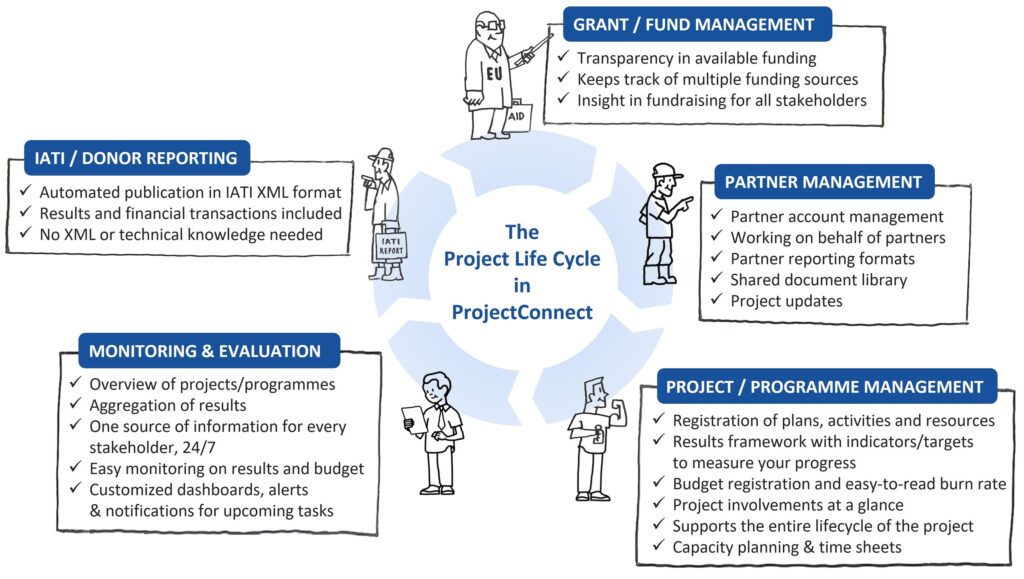 10 common mistakes to avoid for IATI publishers
IATI regularly organizes community events, where members and interested parties share knowledge and experiences. Recently, the IATI Virtual Community Exchange was held. Spread over two days, there were both plenary and parallel workshop sessions on transparency, data use, analytics and new initiatives. Some sessions were theoretical and conceptual, but most sessions were very practical. So…
ProjectConnect Roadmap Event – Innovation in the Spotlight
We believe that inspiration sparks energy. On 28th of October, spotlights are on the Lichtfabriek Gouda, to welcome our partners for the inspirational ProjectConnect Partner Event. We'll invest our energy to work out the Roadmap with the objective to innovate and deliver more value for our partners and to empower ProjectConnect users. Plug in, be…
As a team and community we practice good stewardship and are passionate about what we do. In this context we develop and improve constantly. Our core values guide the way we co-operate and interact with each other.