ProjectConnect is designed for a project-based approach in the not-for-profit sector. It aims to support the not-for-profit organisations in achieving their mission. It provides an effective ICT solution to improve the performance of your teams, projects and programmes, supporting everything from grant management to operations with local partners in the field and reporting to donors.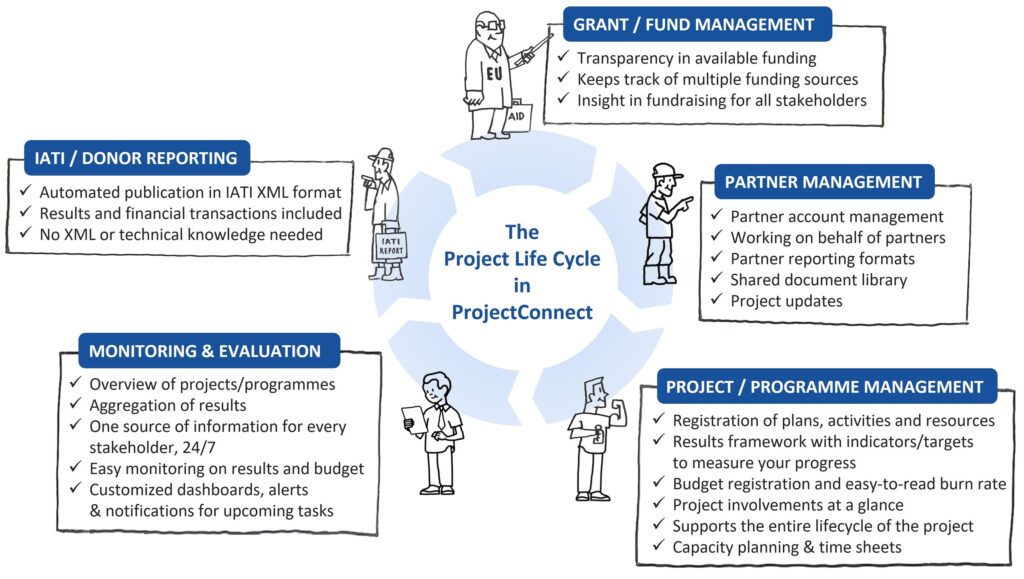 Be a changemaker and join our journey!
ProjectConnect Foundation is committed to the non-profit sector. Together with our partners we actively shape the future towards #unite2030. Our ICT solution proposes a path forward for achieving positive sustainable change in the world. It includes a digital space for collaboration across borders, nationalities and sectors. In this context we invite you to join the conversation…
As a team and community we practice good stewardship and are passionate about what we do. In this context we develop and improve constantly. Our core values guide the way we co-operate and interact with each other.