ProjectConnect is designed for a project-based approach in the not-for-profit sector. It aims to support the not-for-profit organisations in achieving their mission. It provides an effective ICT solution to improve the performance of your teams, projects and programmes, supporting everything from grant management to operations with local partners in the field and reporting to donors.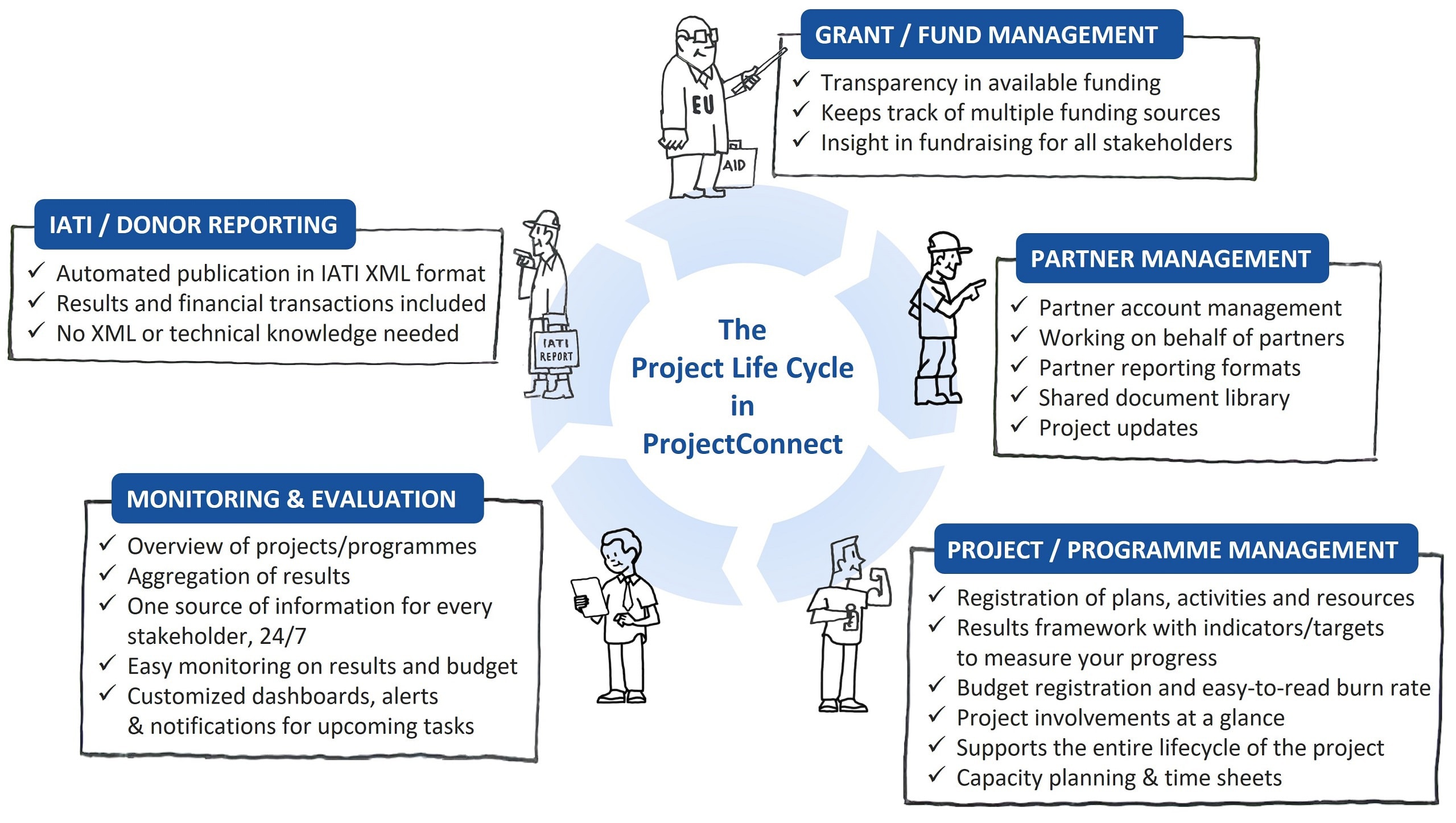 ProjectConnect has brought the whole world together despite geographical and spatial barriers. ProjectConnect has reduced the cost of time and the risks of losing information.
Moffat, Zambia
At first I was a bit afraid of this new system, but it is very well designed. I'm taking the first steps in the system and it works really well.
Stephen, Ghana
Mini Webinar Serie: Projectfinanciering – Van fondsenwerving tot rapportage
Stichting ProjectConnect verzorgt in samenwerking met Stichting Woord en Daad een serie van drie mini-webinars. In deze 30 minuten durende webinars doorlopen we de verschillende fasen van projectfinanciering. Inzichten worden gedeeld en slimme oplossingen toegelicht. Het eerste webinar focust op de fondsenwerving. Het verwerven van fondsen en subsidies is een uitdaging. Hoe manage en bewaak…
Mini Webinar Series: Project Finance Life-Cycle – From Funding to Reporting
ProjectConnect Foundation, in cooperation with Woord en Daad Foundation, presents a series of three Mini-Webinars, 30 minutes each. In the three webinars, the different stages of the Project Finance Life-Cycle will be highlighted, insights shared and smart solutions explained. The first webinar will focus on the financing or funding part. Managing project financing can be…
As a team and community we practice good stewardship and are passionate about what we do. In this context we develop and improve constantly. Our core values guide the way we co-operate and interact with each other.