ProjectConnect is designed for a project-based approach in the not-for-profit sector. It aims to support the not-for-profit organisations in achieving their mission. It provides an effective ICT solution to improve the performance of your teams, projects and programmes, supporting everything from grant management to operations with local partners in the field and reporting to donors.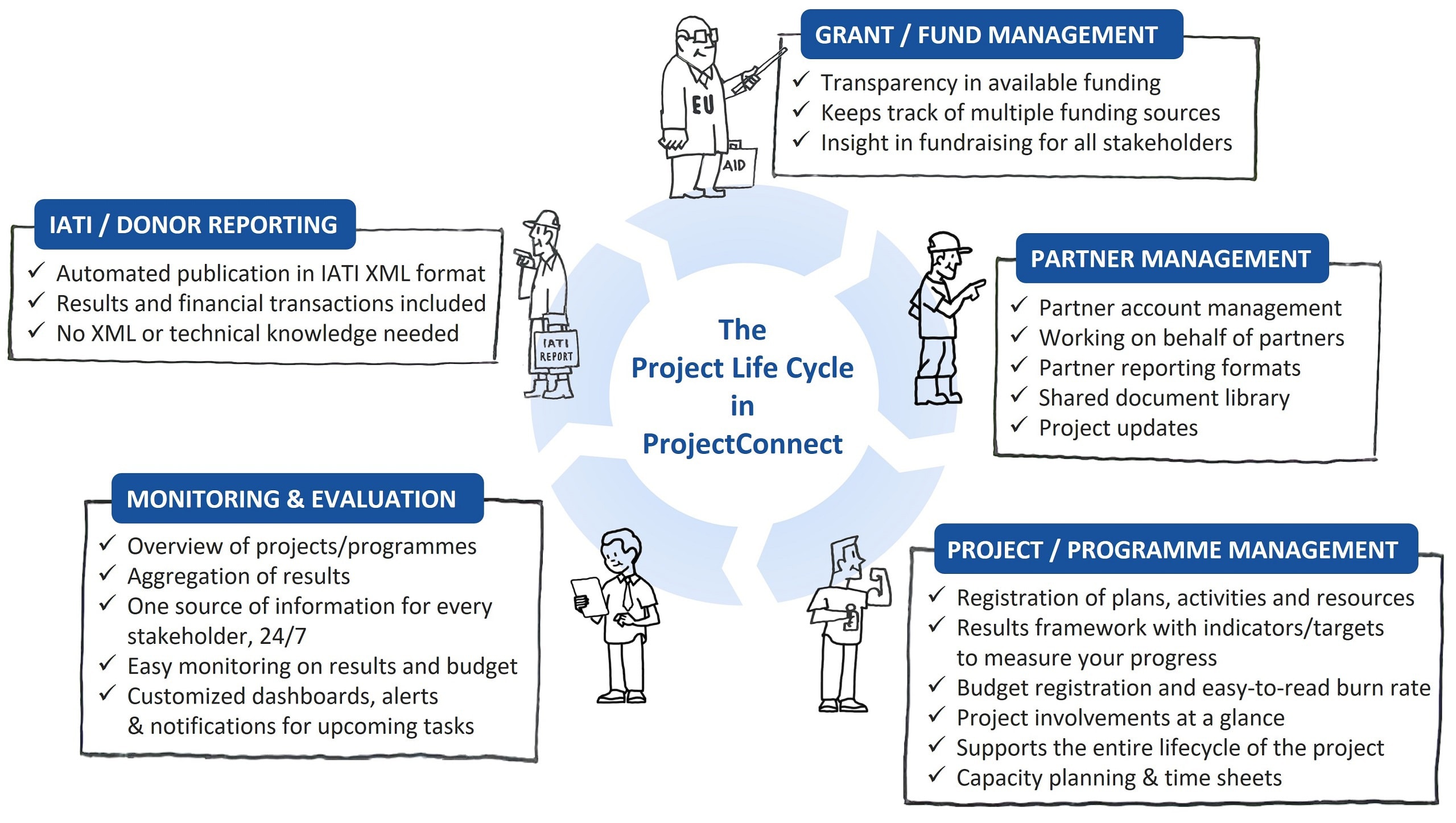 ProjectConnect has brought the whole world together despite geographical and spatial barriers. ProjectConnect has reduced the cost of time and the risks of losing information.
Moffat, Zambia
At first I was a bit afraid of this new system, but it is very well designed. I'm taking the first steps in the system and it works really well.
Stephen, Ghana
ProjectConnect Community continues to create value for the not-for-profit sector
The moment of establishing ProjectConnect Foundation in 2019 happened to be a vital turning point that shifted the cooperation within the not-for-profit sector to a new level. This sector initiative was supported by the commitment of all partners. Over the last number of years their involvement and contribution has led to the much needed cooperation and innovation.…
Get your project financing well organized with ProjectConnect
Managing project financing is not always easy – you probably have experienced challenges like difficult grant conditions, overdue reports and the complexity of finding the right funds in order to efficiently implement development programmes on the other hand. Donors and not-for-profit organizations have a somewhat symbiotic relationship, they do need each other. That's why managing…
As a team and community we practice good stewardship and are passionate about what we do. In this context we develop and improve constantly. Our core values guide the way we co-operate and interact with each other.