ProjectConnect is designed for a project-based approach in the not-for-profit sector. It aims to support the not-for-profit organisations in achieving their mission. It provides an effective ICT solution to improve the performance of your teams, projects and programmes, supporting everything from grant management to operations with local partners in the field and reporting to donors.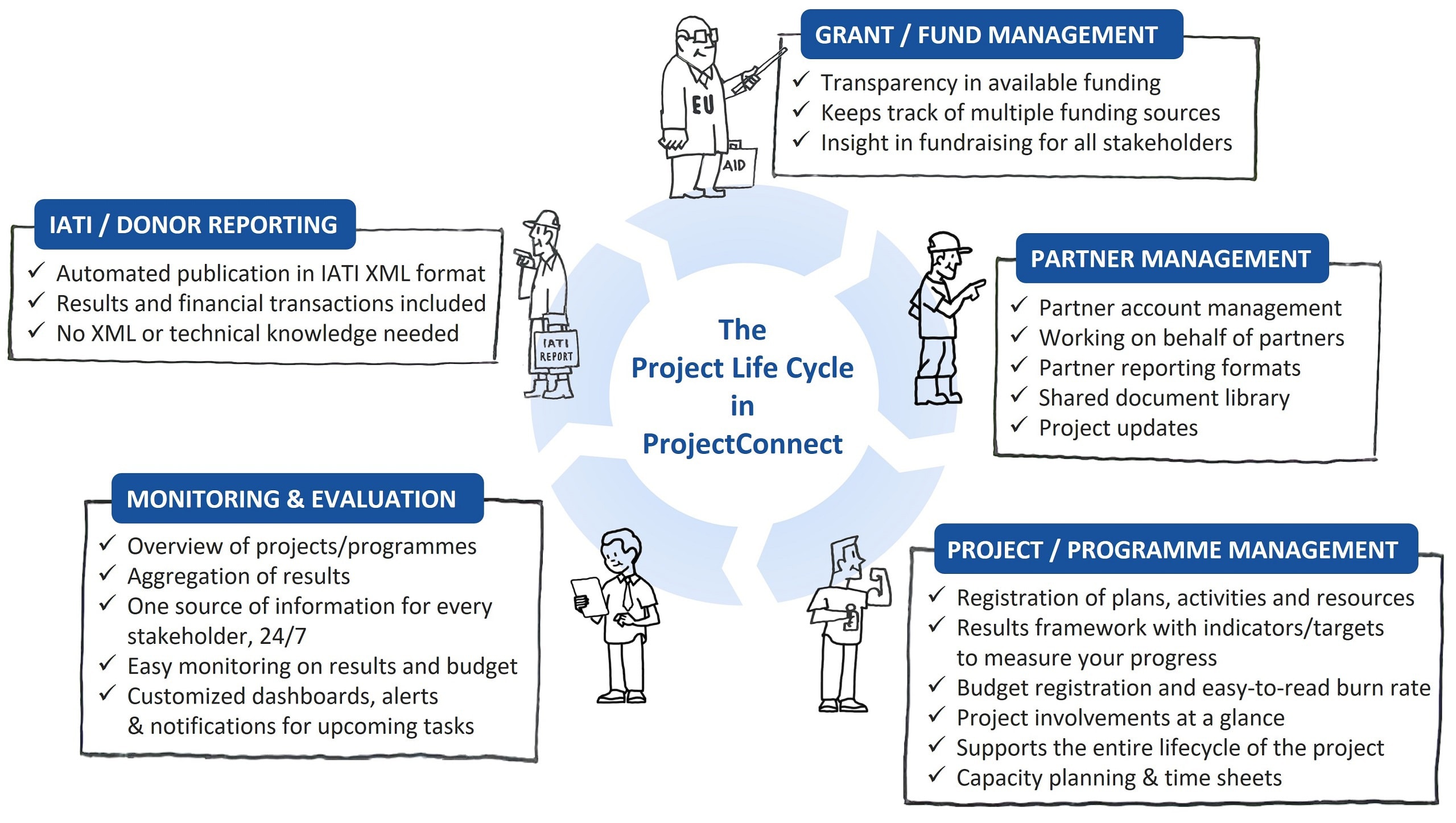 ProjectConnect has brought the whole world together despite geographical and spatial barriers. ProjectConnect has reduced the cost of time and the risks of losing information.
Moffat, Zambia
At first I was a bit afraid of this new system, but it is very well designed. I'm taking the first steps in the system and it works really well.
Stephen, Ghana
ProjectConnect Roadshow successfully launched
ProjectConnect Foundation launched begin of December a successful Roadshow to inform the Partners about recent innovations. These innovations span the full project cycle, from the project financing to partner management, to payment and reporting processes. Marc de Leeuw, program manager of Woord en Daad highlighted how ProjectConnect adds value to the organization, their partnerships and…
ProjectConnect Roadshow – December 3rd, 2020
The ProjectConnect Foundation is a sector-initiative to develop and deliver a project and partner management portal for NGOs and partners. ProjectConnect organizes Thursday, 3rd of December, a roadshow to showcase developed modules and innovative new functions for its ProjectConnect Partners. These Partners actively participate in the initiative and contribute to the strategic roadmap of ProjectConnect.…
As a team and community we practice good stewardship and are passionate about what we do. In this context we develop and improve constantly. Our core values guide the way we co-operate and interact with each other.