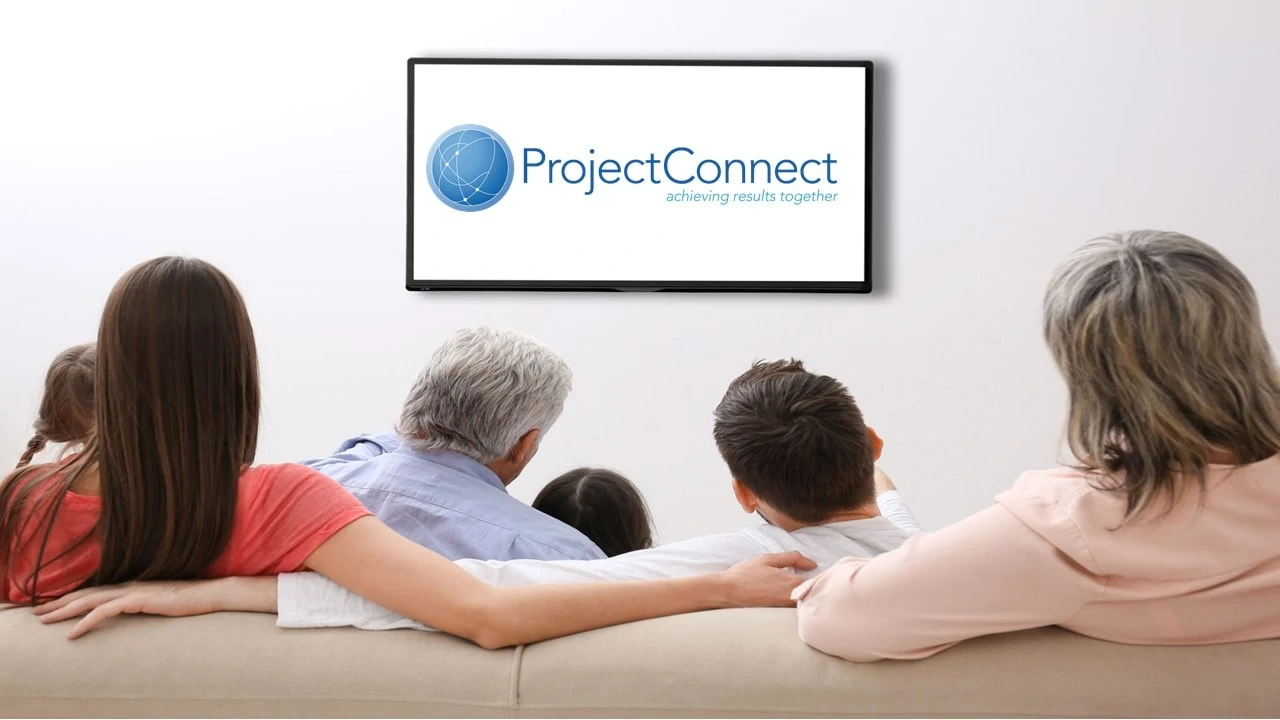 New phase in a sector initiative
While NGOs prepare for a new budget year, and while some of them start with (new) partners with the implementation of programs funded by the Ministry of Foreign Affairs (page in Dutch), we would like to share the following news with you. ProjectConnect is entering a new phase. And this new phase includes a new website. A website on which we present ProjectConnect to the world.
Reaching this milestone took time and hard work. From years of experience in the non-profit sector, we identified the need of NGOs to streamline data and information around projects. For many organizations, email and Excel are still the most important means by which project information is registered and exchanged. Needless to say how unsafe and inefficient this is.
In response to these challenges, we integrated all project data into one web-based platform, ProjectConnect; financial data as well as results data. In addition, all project partners can access ProjectConnect, which gives them insight into the project data that is relevant to them.
Sector initiative for social impact projects
ProjectConnect is a sector-driven initiative. NGOs participate as ProjectConnect partners and work within ProjectConnect together with strategic knowledge partners, with the aim of further expanding the platform and optimally supporting the information provision and cooperation around social impact projects. This partner model sets ProjectConnect apart from other software providers. ProjectConnect was founded in 2015, after which the number of ProjectConnect partners has grown to a dozen organizations. With this approach we have succeeded in developing ProjectConnect into a mature cloud-based project management platform, with which the ProjectConnect partners now manage their social impact projects.
Entire project cycle
ProjectConnect supports the entire project cycle, from project financing, partner, program and project management, up to and including monitoring & evaluation and (IATI) reporting. By activating modules, new functions become available and organizations can select which functions of ProjectConnect to use. This allows a phased approach, in which new functions can be activated per phase. Sixteen modules are now available within ProjectConnect.
Users are actively supported in their workflow by a personal dashboard and notifications upon important events, tasks to be performed and deadlines to be monitored.
Theory of Change
NGOs use a Theory of Change for many projects, which describes which changes are necessary to achieve a particular social goal. Indicators are defined and recorded in a logical framework. ProjectConnect supports the recording and monitoring of the logical framework, whereby impact, outcomes, outputs, activities and resources and their mutual relationship are recorded and made transparent.
Collaboration with project partners
Social impact projects are often carried out with (local) partner organizations. ProjectConnect also supports this collaboration, including the administration of project contracts, payment terms and related contract conditions. Employees of partner organizations receive a user account on the platform, with which they can view and monitor their part of the projects. Project partners register their results and financial statements in ProjectConnect. As a result, everyone involved has access to the same actual data at any time.
(IATI) Reporting
Reports to (back) donors, especially the IATI report, have been simplified to the push of a button. Since project information is no longer a collection of data from all kinds of different Excel files, but is integrated in ProjectConnect, reports can be made from it at any time. In the context of IATI reporting, a specific function is available, whereby the data to be provided to IATI can still be anonymized and assessed, so that, for example, sensitive project information is not accidentally included in the output.
Continuous developments
New developments are continuously initiated with the ProjectConnect partners. For example, a Project Updates app has recently been developed, allowing project workers to make multimedia updates at project location and to upload them directly to the project website.
There is much more to tell, but we would rather show you! That's why we've planned two live webinars, which you can register for here.