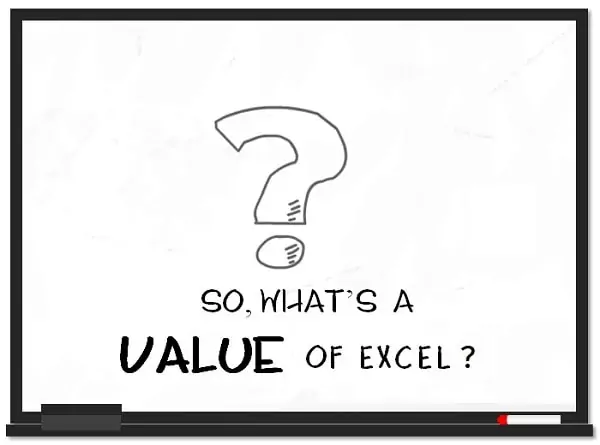 What did you do today? Have you contributed in a meaningful way? What is your added value?
I ask myself these questions on a regular basis. Often the answer is that I have contributed my bit (sometimes even a lot) to the improvement of organizations. I also regularly ask clients the same kind of question. What gives you energy? Or: What are you proud of?
The other day I spoke to an enthusiastic controller who, after a few strong cups of coffee, proudly announced that he wanted to show me something. "This is really great", he said. His face looked a bit like my son's just after telling him we are going to the zoo.
He opened his computer and slowly built up the anticipation. "As you know," he began, "we recently received a large amount of money. We received this grant to work with four other partner organizations on a great project." "Yes, that's right", I said smiling. "I remember the cake, it was really delicious. You are even the lead partner of the project", I added. "Exactly", said the controller. "But we soon turned out to have a problem. We had to comply with the periodic reporting requirements of the donor. Of course, these requirements are pretty strict. But how do you manage that with several partners who each have their own system? "That's tricky", I said cautiously. "Tricky?" he cried in surprise. "It's impossible. Putting all those different reports manually into Excel every month and the risk of typing errors… No, I have an ideal solution!" Now I became very curious.
So, what is a value of Excel?…
"Look", he said. He then opened up a super large Excel file. "I put together this model this week. Each partner will receive their own Excel model and fill in the data. Then we save to this folder and through the macros I designed, Excel automatically builds a great report." It looked very impressive indeed. "Even with a dashboard!" He began to look even more proud. His smile almost slid off his face. "And that's not all. I also created a control sheet so everyone can see at a glance whether the data is entered correctly and completely". "Let's see", I said, "I'm very curious." He proudly opened his control dashboard.
When he opened it his face clouded over like the sky before a thunderstorm on a summer day. The control dashboard was colored slightly red. "An error in the link to the macro?" I tried cautiously. "No, no" he said a little quietly now. "Apparently they didn't properly follow the instructions that came with the Excel model. I will immediately send them an email with a copy to their supervisors that they need to resubmit their report, but properly this time!"
I stopped him before he sent the email. "Come to our office tomorrow and I will show you something great. I'll treat you to a cup of coffee and a sandwich and tell you about ProjectConnect!"
PS. A few weeks later I treated him to a delicious piece of cake to celebrate a successful implementation of ProjectConnect. The controller's eyes were sparkling again.
Want to know more about our donor reporting tool?
We offer ProjectConnect as a tool to create more effective and efficient working methods in the non-profit sector.
If you would like to know more about ProjectConnect and how you can apply our tool? Then contact us and take a look at the module donor-reporting.