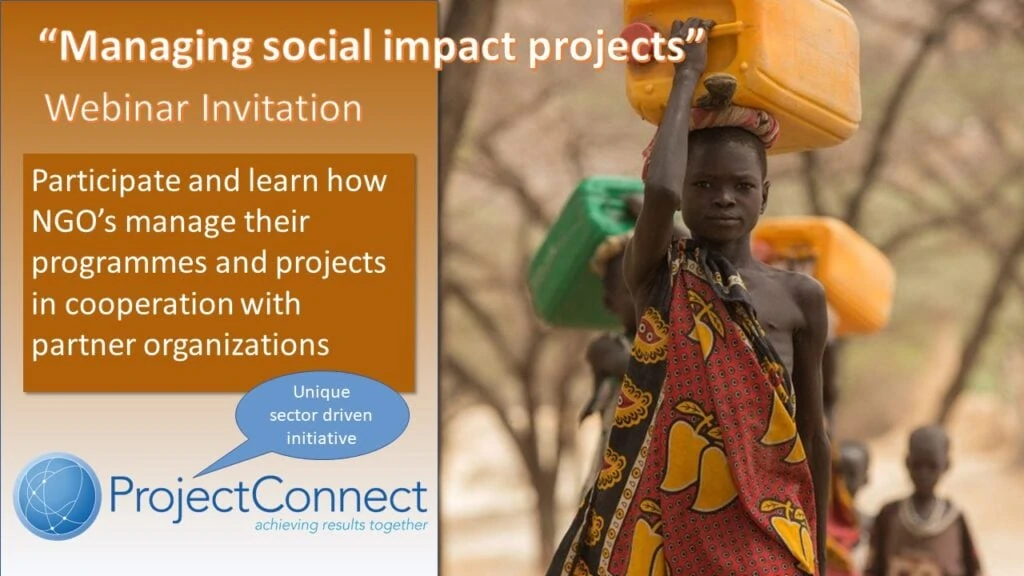 How do you manage projects with social impact? How do you effectively manage cooperation with partner organizations? How do you monitor the overall project in this collaboration?
In this webinar, you'll learn how a group of NGOs manage their projects with ProjectConnect. ProjectConnect is a unique cloud-based Project management platform, developed by the ProjectConnect Foundation in close collaboration with NGOs.
ProjectConnect supports the entire project cycle, from funding, partner management, program management, PME and has a direct link with IATI.
You can select a time slot below to participate in the live webinar on this topic. A unique opportunity to have a look behind the scenes. Register now!
Timeslots:
• Tuesday 15 September, 10.00-11.00h
• Thursday 17 September, 14.30-15.30h