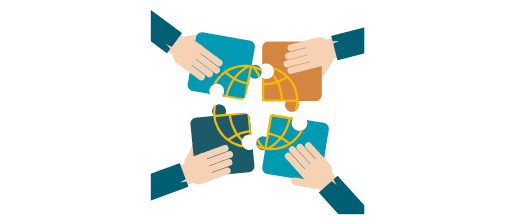 Next week we will release a completely renewed version of our Partner Management module, in which CRM functionality has been extended further. Both Ends, our new community partner, has initiated this new functionality as a means to improve Partner management in their organisation.
You can manage information on your partners: who are they, where are they located, what is their field of work, what kind of partnership are we engaged in and who are our contact persons?
It enables you to quickly search for partners on different criteria and monitor working relations. Furthermore, information can be made available for your public website, or can be handled as confidential. In this way, all information can be handled GDPR proof and still be made available to share within your organization.