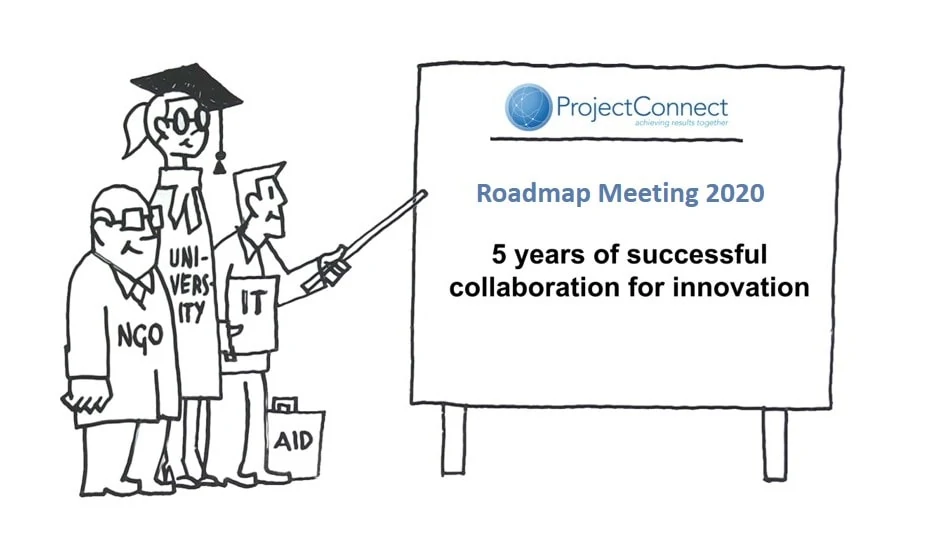 ProjectConnect partners met again on Thursday 13 February to set the course for innovation in the industry. The ProjectConnect Foundation hosted this well-attended meeting.
5 years of successful collaboration for innovation
Collaboration has always been the driving force behind the innovation of ProjectConnect. You can improve things on your own, but if you really want to innovate in your industry, you must work together as a team. Our ProjectConnect community has already developed a partner management and project management tool and is up to develop a planning and financing tool.
Within the ProjectConnect community we have succeeded in setting a common goal that we will work towards as a group. The following topics are on the Roadmap for 2020.
Project Income module
Grant management
Fund administration
This meeting has led to better insights, opened dialogue, strengthened trust and paved the way for new solutions by sharing knowledge and sharing the investment.
Do you want to learn more about the possibilities of ProjectConnect for your organisation? Please do not hesitate to contact us. Let's discover together how ProjectConnect can help you grow.