Date and time
Thursday September 14th, 2023
1.30pm - 4.30pm CEST
You are a Project Lead and work with ProjectConnect, but you lack in-depth knowledge.
ProjectConnect is a comprehensive platform, incorporating all aspects of project management. Perhaps you are a Project Leader who understands what you are doing, but you still follow the standard pathways. If you are looking for more in-depth knowledge and want to go beyond the standard pathways, then this training session is for you!
This hands-on training is meant for Project Leads who already work with ProjectConnect and monitor their own projects, but want to go deeper to get more value out of the software while simultaneously become more self-reliant.
The first part of the training session is of a more theoretical nature. In the second part you and other Project Leads will dive into the system under the guidance of our consultants.
Topics covered will include: financial, results, monitoring, reporting (justification), reporting to stakeholders.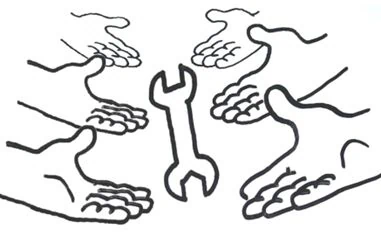 BENEFITS
After the training you will be more self-reliant in using ProjectConnect

You will be more knowledgeable in how to effectively use the software

You will be able to look beyond the standard pathways within ProjectConnect

You will be able to get more value out of the system

You meet fellow users and exchange experiences with one another
Practical details
The training takes half a day, approximately 3 hours.
The cost for participation is only € 300, - excl. VAT per participant.
Free cancellation is possible up to 3 days before the training. After that 50% of the costs will be charged. In case of a no-show, 100% will be charged. A participant can always be replaced by a colleague from the same organization.
You can register using the registration button below.
The session will be organized subject to sufficient participants.