ProjectConnect is designed for a project-based approach in the not-for-profit sector. It aims to support the not-for-profit organisations in achieving their mission. It provides an effective ICT solution to improve the performance of your teams, projects and programmes, supporting everything from grant management to operations with local partners in the field and reporting to donors.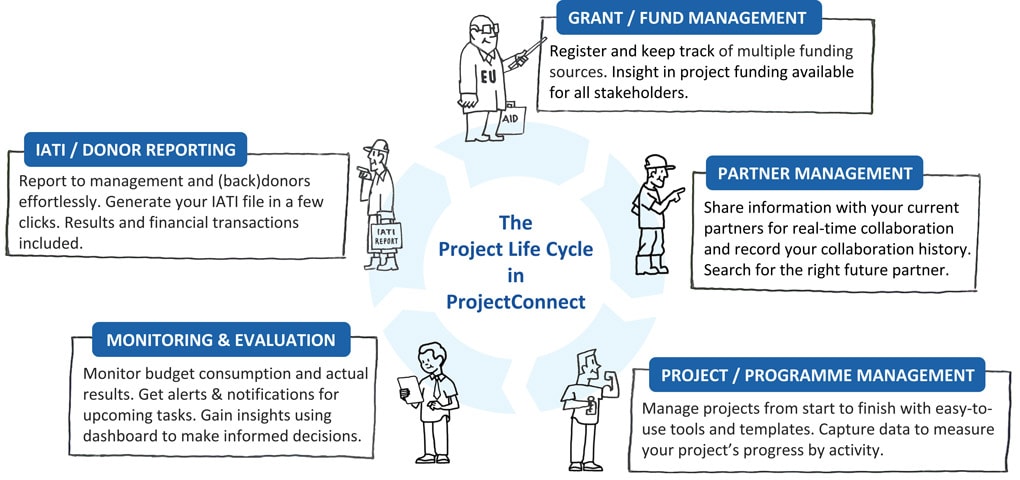 The Volunteer Dilemma at Social Impact Organizations
Many NGOs not only have paid staff, but also volunteers. All these people do their work with enthusiasm and commitment. They do valuable work for the organization and for society as a whole. NGOs also sometimes have to invest in making their internal processes better. You can think of an automatic telephone answering machine, because…
Empower communication and collaboration – use ProjectConnect!
The idea behind our IT solution is to focus on the project. As per definition it is easy to set-up, easy to deploy and easy to use. ProjectConnect is designed to be configurable to fit your organization's requirements. Whether you are managing your own projects or collaborating with (local) partners who share your objectives.
As a team and community we practice good stewardship and are passionate about what we do. In this context we develop and improve constantly. Our core values guide the way we co-operate and interact with each other.